Praise for Running Wild

"Wonder and delight! Beautiful photos and vital words make this book a unique treasure."
—T. A. Barron, author of the Merlin Saga

"It's absolutely adorable! What child animal lover would not love these enchanting photos and lovely text? Even a 75 year old stared at them in wonder! Do yourself a favor and buy this for your child or grandchild and then read the book to them and to yourself over and over."
—Jeffrey Moussaieff Masson, best-selling author of nine books, including When Elephants Weep and Dogs Never Lie About Love
POETRY ANTHOLOGY featuring a poem by Elaine Miller Bond
COMING SOON from Heyday Books:
WILD COLORS OF THE WEST


ALSO FROM HEYDAY BOOKS:
LIVING WILD & RUNNING WILD
A board book of wild animals and habitats (ages 4 and younger)
The second volume in the Little Wild Animal Board Book Series
Where is your favorite place to be? Is it a hole in the ground, the bloom of a flower, or a little blue spot in the sky? In the latest board book from the author of Running Wild, photographs of animals in their natural habitats show young readers the varied and wonderful places that creatures including foxes, butterflies, and songbirds call home.
Praise for Living Wild
"In her latest book, Orinda photographer and renowned science writer Elaine Miller Bond asks: 'Where is your favorite place to be?' This lovingly put-together instant classic introduces youngsters to the various places that foxes, butterflies, songbirds, and other creatures call home, via Bond's photographs of animals in their natural habitats."
—Linda Lenhoff, Diablo magazine
Praise for Running Wild and Living Wild

"Clear color photos illustrate this series of books celebrating animals in North America. Many of the featured animals are in California, include Monarch butterflies, the California condor, elephant seals, coyotes, and sea lions. The author/photographer Bond lives in the San Francisco Bay Area and is a graduate of UC Berkeley.
Running Wild focuses on animal movement and can help young children learn a variety of verbs, such as swim, prance, pounce, fly, flutter, dash, and prowl. The rhythmic language is engaging with some repetition and rhyme. In Living Wild, the focus is on animal homes, including holes, trees, or the ocean. The text describes how these homes can be a bed of leaves, or a hideaway, island, or place for the animal's family. Both books will appeal to a wide age range, and are perfect for California families."
—Penny Peck, Association of Children's Librarians of Northern California
RUNNING WILD
A wild animal board book (ages 4 and younger)
The first volume in the Little Wild Animal Board Book Series

How do you like to move? Do you like to swim like a sea lion, prance like a deer, slither like a snake, or crawl like a turtle? In this board book, photographs of wild animals go hand-in-hand with text that encourages youngsters to skip, dash, dive, and run through the natural world.
Photos from Running Wild: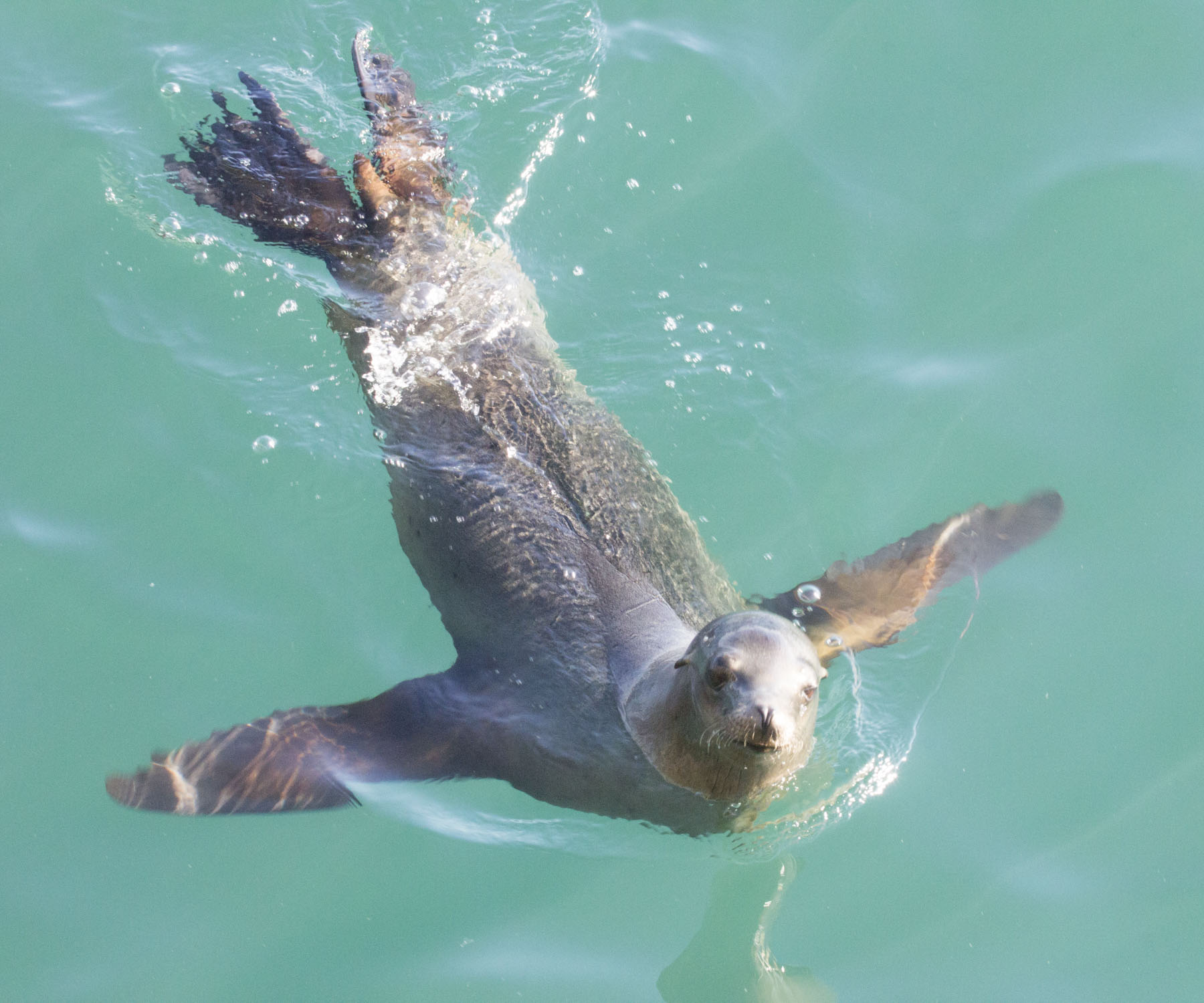 SWAMP RAT... with a foreword by Elaine Miller Bond
Theodore G. Manno traces the history of nutria from their natural range in South America to their status as an invasive species known for destroying the environmentally and economically important wetlands along the Gulf Coast. In this definitive book on "swamp rats," Manno vividly recounts western expansion and the explosion of the American fur industry. Then he details an apocalyptic turn―to replace an overhunted beaver population in North America, humans introduced nutria.
Photos from The Utah Prairie Dog: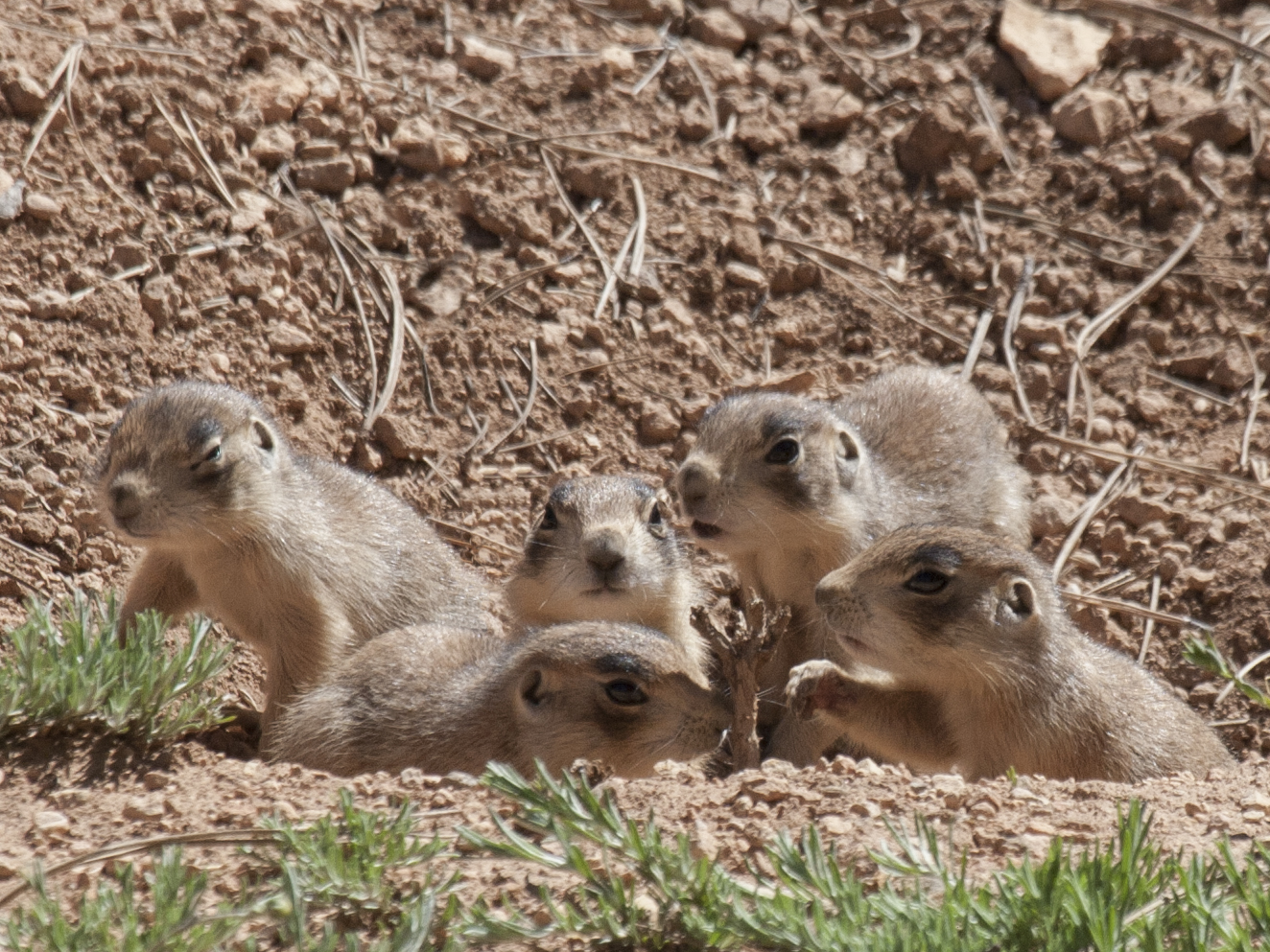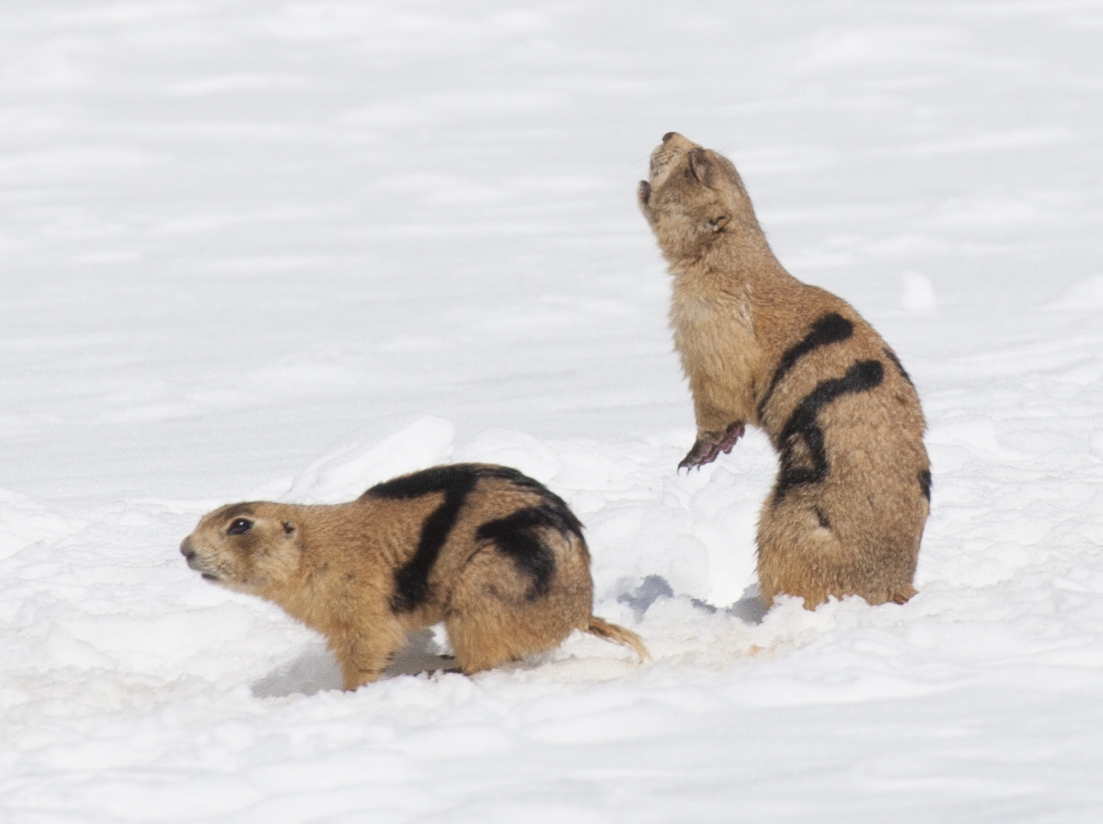 Intended for all curious readers, The Utah Prairie Dog provides an engaging, firsthand account of field research into the smallest type of prairie dog — the Utah prairie dog (Cynomys parvidens) — a "threatened" species on the federal endangered species list. Text by Dr. Theodore Manno and more than 150 photos by Elaine Miller Bond bring new light to behaviors that have long intrigued and fascinated scientists, like why a mother prairie dog would spend the energy to nurse another mom's pups, or which individuals in the colony give warning calls when danger is near.

"Life is hard for a prairie dog," says Dr. John L. Hoogland, who has studied these animals in the wild for forty years. And this book shows it all: courtship, predation, fights, pups, and best of all, kisses.
Praise for The Utah Prairie Dog
"An incredible blend of scholarship and experience.... The work represents a cornucopia of detailed scientific finds, incredible images, and humorous anecdotes on the trials and tribulations of field biologists working to reveal the mysteries of one of America's most uncommon species. This opus represents a laudatory compendium on everything that is known on Utah prairie dogs but also provides new insights and a colorful picture of a fascinating beast!"
— John L. Koprowski, Professor of Wildlife Conservation and Management at the University of Arizona
What if a puma could spring from the grass and motivate you to "Get more pounce to the ounce?" Or what if an electric eel could somehow zap you with the mindset to "Be positive?" Such is the concept behind Dream Affimals — that animals can uplift your spirits, simply by doing what comes naturally.
This expanded sequel to Affimals shares wisdom from forty wild animals, from the snow leopard to the honeybee to the frillfin goby (a small jumping fish). And their affirmations come alive through beautiful illustrations and heartening, well-researched tales of the wild, like the loggerhead sea turtle, which hatches in a cramped pit dug into a Florida beach, then scampers by moonlight into the surf. The sea brings possibilities and the hope of reaching deep water, the Atlantic's hiding place for tiny reptiles starting life with a journey covering thousands of miles. Intrepid little turtles and all the animals in this book make us feel good about our wildest dreams, as reachable, perhaps, as the nearest ocean.
Praise for Dream Affimals
"I can't imagine anyone, young or old, not entranced by these enchanting illustrations and text. Looking and thinking about these animals is good for the soul, so here is a book that is pure soul-food for you!"
— Jeffrey Moussaieff Masson, bestselling author of nine books, including When Elephants Weep and Dogs Never Lie About Love
"Animals can teach us so much, whether they are caring for their young, exhibiting altruism, communicating with each other, or just surviving. Elaine Miller Bond's Dream Affimals is an inspiration and a lesson — from all creatures great and small to all readers young and old."
— Michael Markarian, Chief Program and Policy Officer of The Humane Society of the United States
Affimals provides uplifting advice — "affirmations" — inspired by such animals as the wild horse ("Unbridle your passion") and the firefly ("Spark imagination"). A beautiful book for all ages, Affimals is part-inspiration, part-environmental education, all heart.
Praise for Affimals
"A delightful book! With vivid illustrations, whimsical tales, and stunning artwork, Elaine Miller Bond has created a wondrous and inspiring book for children of every age. Let all, like her bluebird, 'rise up singing!'"
— T.A. Barron, author of the Merlin Saga